About the Fire Service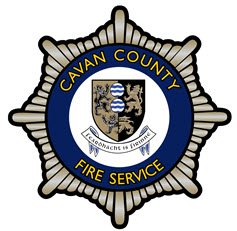 What does the Fire Service do?
Cavan County Fire Service is operated by Cavan County Council. In addition to promoting fire safety in the community, the fire service responds to fires and other emergency incidents and also helps to ensure buildings are safe from fire.
Firefighters
Much community Fire Safety work is undertaken by retained firefighters. Retained firefighters are local, trained professionals living near their fire station who are employed to respond to the fire station for operational incidents, training, and community fire safety work.
IN CASE OF EMERGENCY:

Dial 999 or 112 (for all areas) and request service required:

Fire, Ambulance, or Gardaí.
Thank you for contacting Cavan County Council, we will review and deal with your query and contact you if we require further information.