The Community Climate Action Programme is a new programme to support small and large, rural and urban communities to take climate action at a local level. It aims to shape and build low carbon, sustainable communities in a coherent way to contribute to national climate and energy targets.
Cavan County Council welcomes the announcement by the Minister for Environment, Climate and Communications of a new Community Climate Action Fund, which will become available to support communities to promote and assist in the scale up of community climate action. County Cavan has been allocated €439,000 under Strand 1 of this Fund.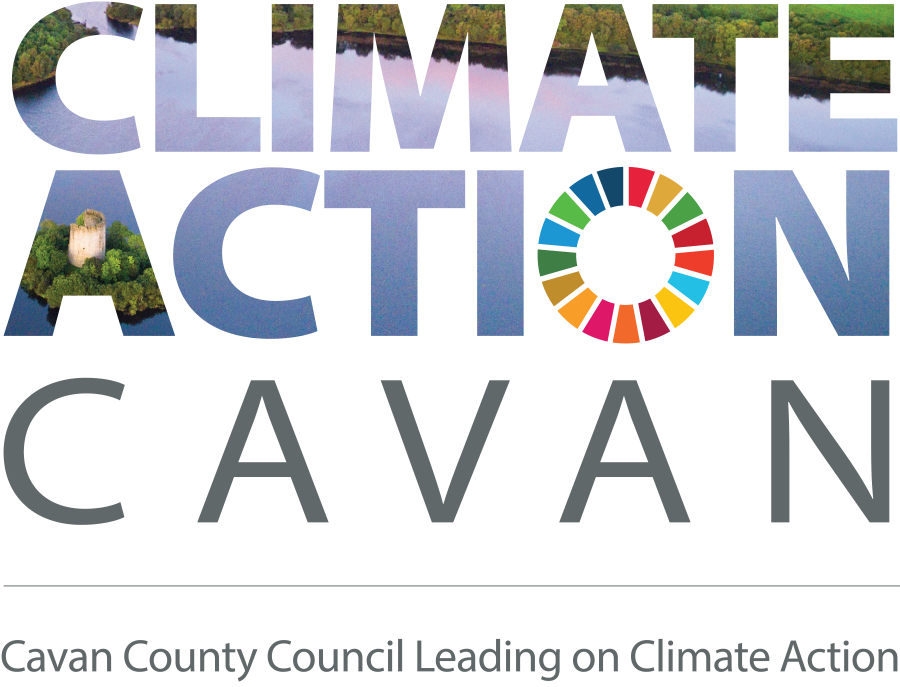 Strand 1- Action: Building Low Carbon Communities
Under this scheme communities will carry out projects that have a direct climate action impact.  
The types of projects/initiatives, within communities, which are eligible for funding under the Programme, should seek to demonstrate the delivery of national climate action at local level by:
Reducing or supporting the reduction of greenhouse gas emissions
Increasing the production, or use, of renewable energy
Improving energy efficiency
Increasing climate resilience
Identifying nature-based projects that enhance biodiversity and seek to reduce, or increase the removal of, greenhouse gas emissions or support climate resilience in the State
Assisting regions in the State (including communities in those regions) and within sectors of the economy impacted by the transition to a low carbon economy
Involving potentially innovative solutions to address the above asks
What Groups Are Eligible?
Community organisations meeting the requirements listed below are eligible to apply to partner with Cavan County Council to implement a project under this Programme, they:
Must be a not-for-profit organisation
Must be located in the operational area of the Cavan County Council
Must submit a completed application form on or before the specified closing date and time (Dates to be announced)
Must be registered with a PPN or connected with other collectives such as the Wheel, Tidy Towns and /or a community group with Articles of Association or a Constitution, which hold an AGM, and for which approved minutes are available.
Only one application per organisation may be submitted for consideration – projects proposed are encouraged to cut across several of the themes and be bundled together as part of a single application.
Communities Not Eligible
Private individuals
Commercial undertakings (including sole traders)
Schools
National community and environmental organisations
Project Themes
Projects must demonstrate the delivery of national climate action at a local level for strand 1. The five themes are: Community Energy; Travel; Food and Waste; Shopping and Recycling; and Local Climate and Environmental Action.
Theme 1: Community Energy
These projects aim to reduce the climate impact of buildings in communities by using less energy, utilising renewable energy and avoiding heat loss.
This can include:
Small community renewable energy projects (solar, hydro, wind)
Retrofitting community buildings
LED community lighting
Community EV charging point(s)
Theme 2: Travel
Projects which contribute to emissions reductions related to travel
This can include:
Reductions in carbon footprint in services
Improving access to cycle ways
Cycle parking
EV charging points
Safe or active travel routes to schools
Theme 3: Food and Waste
Projects that reduce food waste, promotes locally grown/sourced food and support food security
This can include:
Developing community gardens to promote local food production
Allotments, community gardens
Food pledges from local businesses
Food markets
Community composting facilities
Theme 4: Shopping and Recycling
Projects of interest under this theme would increase the variety and number of recycling facilities in the local community and initiatives aimed at reducing, reusing and recycling
This can include:
Initiatives aimed at reducing, reusing and recycling
Elimination of single use plastic
Community repair hubs
Swap shops
Water filling stations or single use plastics elimination in businesses in communities
Theme 5: Local Climate & Environmental Action
We are interested in projects that take a holistic approach to managing the local environment
This can include for example
Mini forests
Forest schools
Dispersed orchards
Community gardens
Roof gardens
Pollinator projects
Community water stations
Climate resilience projects
Project Funding Scales
Funding is available for 100% of the project and there are three project sizes eligible:
| | | |
| --- | --- | --- |
| Project Scale | Project Value | % of Fund |
| Small Scale Projects | Up to €20,000 | 10% |
| Medium Scale Projects | €21,000 up to €50,000 | 40% |
| Large Scale Projects | €50,000 up to €100,000 | 50% |
Non-Eligible Projects and Activities (This list is not exhaustive)
Projects that solely benefit an individual
Overheads, ongoing running costs
Teaching/staffing
Insurance
Travel and transport costs except in exceptional circumstances
Accommodation and subsistence
Equipment, unless directly associated with the project
Notional costs, e.g. the room hire within the applicant's own premises
Income generating projects
Legal fees
Penalties/Interest/Bank Interest/Charges
Loan repayments
Retrospective costs, i.e. expenditure which has taken place prior to approval date of this project
Redundancy costs
Costs for which more appropriate funding opportunities already exist are ineligible, where it is clear that Community Climate Action Programme funding is a substitute for other public funding which is currently available.
Strand 1a -Shared Island Community Climate Action
In addition, €3 million is being provided by the Government's Shared Island Fund to support cross-border and all-island community climate action initiatives under Strand 1a.
Strand 1a projects will address the same five themes as Strand 1 and must have a clear North/South basis, with a cross-border partnership approach and impact. Strand 1a applications must be made by a lead organisation in this jurisdiction, with at least one partner organisation in Northern Ireland. At least 50% of awarded funding will be for project delivery in Northern Ireland.
Communities may apply for a project under strand 1 and may apply for a separate project under strand 1a
Project Selection & Timeline
Following an evaluation process, a number of projects will be selected and put forward to the Department for approval. The Minister for the Department of the Environment, Climate and Communications (DECC) will decide what projects are approved and any specific conditions of funding. Projects must be delivered within 18 months from date of funding approval.
How To Apply
Expressions of Interest for this fund will open shortly. If your community group is interested in applying for this funding or would like to discuss potential projects, please submit any queries to tarasmith@cavancoco.ie.