Cavan County Council's Sustainable Development Goals (SDGs) data hub will be a collaboration platform for reporting on the Council's progress towards the goals and sharing information on related initiatives.
Transforming Our World: the 2030 Agenda for Sustainable Development, was adopted by all 193 United Nations Member States in September 2015. It is a "plan of action for people, planet and prosperity" and aims to deliver a more sustainable, prosperous and peaceful future for the entire world.
Agenda 2030 sets out a framework for a sustainable future.  This framework is made up of 17 Sustainable Development Goals (SDGs) and 169 targets to address the global challenges we currently face, including:
Ending poverty
Promoting sustainable economic development
Protection of the environment
Access to clean water and sanitation services
Access to health and education services
Improve human rights and gender equality
Peaceful societies
Work in partnership to achieve these goals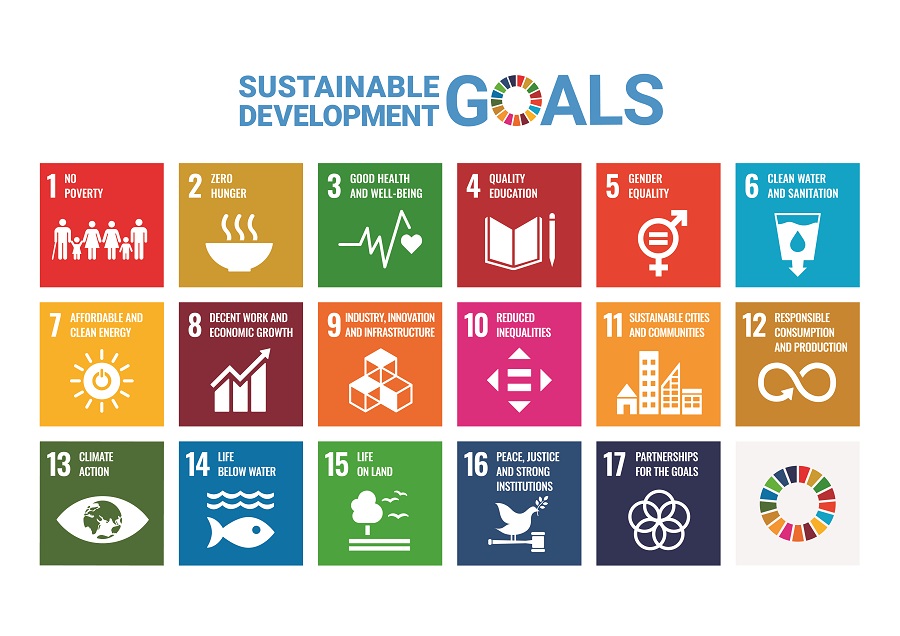 The SDGs represent the most ambitious agreement that the UN has ever reached. All 17 SDGs are integrated and indivisible. They balance the three dimensions of sustainable development: the economic, social, and environmental. Sustainable development means meeting the needs of the present without compromising the ability of future generations to meet their own needs.
The SDGs apply equally to every country, and are based on the idea that ending poverty, protecting the environment, and strengthening human rights are mutually beneficial and reliant on each other for success, and cannot be achieved separately.
Agenda 2030 uses a five dimensional model of sustainable development, known as the 'Five Ps' which comprises:
People
Planet
Prosperity
Peace
Partnership
Agenda 2030 aims to meet the SDGs for all nations, people, and all segments of society and it pledges that no one will be left behind.
Agenda 2030 is voluntary and not legally binding, but every country has agreed to implement the SDGs and every country is expected to develop a national framework setting out how they will be achieved.
The SDGs belong to everyone and we all have a part to play at work, home, or in our communities and schools.  Whether you are an individual, a member of a community development group, Tidy Towns group or working in the public or private sector we can all link what we do to an SDG or indeed several SDGs.  It is good for us all to be aware of the positive contribution we can make to sustaining our local and global communities for the future.
Cavan County Council, in partnership with the Public Partnership Network, has developed a map to highlight how projects, actions and policies are delivering on meeting targets of the SDGs.  This map demonstrates the work being done in County Cavan to deliver on the goals and will be updated on a regular basis.
Resources:
Further information
For more information please visit:
SDG Week 2023!
Ireland's second Sustainable Development Goals (SDG) Week is taking place this year from 23rd September – 1st October.  It forms part of the wider European Sustainable Development Week (ESDW), which runs from 18th September – 8th October 2023.
The SDGs belong to everyone and SDG Week is open to all - individuals, groups, schools and colleges, businesses and institutions.
To take part, organise an event - however big or small - or highlight an activity or project that promotes sustainable development and join the annual week of action for the SDGs.
Related Links
A revision of the 'Adopt a Road Scheme' which was adopted by the Council in 2004.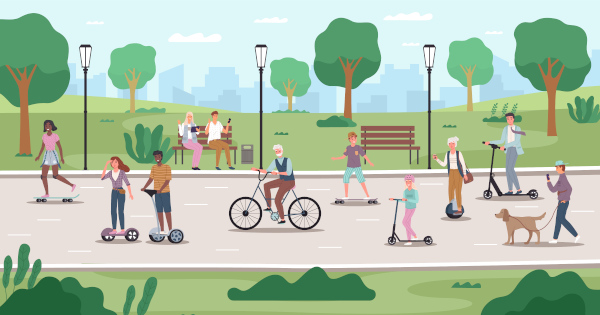 Cavan County Council's Active Travel team is dedicated to delivering and promoting active travel in the county and will work across design, communication and community liaison and construction oversight.