€27,888 Announced for Local Library Supports
Minister for Rural and Community Development, Heather Humphreys TD, and Minister of State with responsibility for Community Development and Charities, Joe O'Brien TD, have announced €700,000 in funding for library supports, including €27,888 in funding for Cavan libraries.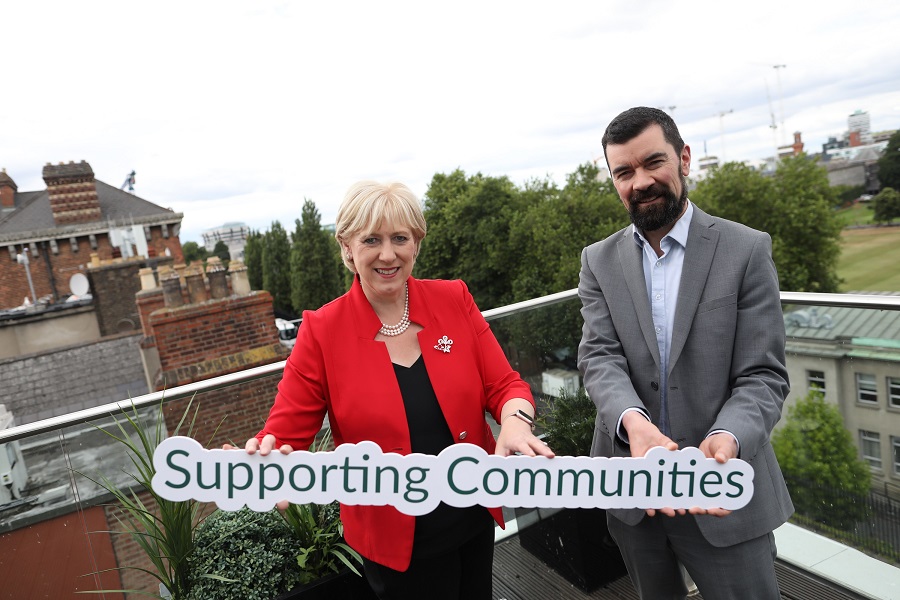 The funding, under the Dormant Accounts Action Plan, is designed to assist libraries in reaching out to older people, children from disadvantaged communities, people with disabilities and other marginalised groups.
Announcing the funding, Minister Humphreys said, "I am delighted today to announce €700,000 in funding to libraries across the country. The sort of innovative projects that are being funded under this initiative will create a more welcoming and engaging library experience for thousands of people.
"They will put our libraries at the forefront of reaching out to all members of the local community in which they serve. While this funding is small in nature, it will have a big impact in terms of improving people's lives. I want to pay tribute and thank all our library staff, who play such an important role in cities, towns, and villages right across the country."
Commenting on the funding, Minister O'Brien said "I am delighted to approve these projects under the 2022 Dormant Accounts Action Plan. This funding package will build on the excellent projects which have been delivered over the past three years and also help our public libraries to continue to foster community well-being and build community cohesion in their role as community hubs.
Welcoming the funding, County Librarian Emma Clancy said, "This funding will help Cavan County Library Service deliver diverse and exciting projects to assist some of our most marginalised communities. From sensory toys for children with autism, to bodhrán building workshops, and Touch, Type, Read and Spell for children with learning difficulties and literacy needs, these projects will help foster creativity and a love of learning in our children and young people".
Hailing the announcement, Cathaoirleach of Cavan County Council, Councillor John Paul Feeley said, "Our libraries are much more than repositories of books – they are community hubs and a vital resource for people of all ages. This welcome funding from the Dormant Accounts Action Plan, supplemented by match funding from Cavan County Council, will make a real difference in the lives of young people across the county".
Project Name

Target Audience

Description

Funding

Build a Bodhrán

Twelve to 18 year olds from DEIS schools.

Working with a master bodhrán player in assembling a drum from scratch and learn playing techniques along the way.

€7,108.20

Ukulele & Vocal

Eight to 13 year olds from DEIS schools and families from new communities.

Fun and interactive workshop series in which participants learn about sound composition, identifying colour notation, creating rhythms, exploring pitch and building and layering melodies.

€2,772.00

The Arts Well

Early school leavers, Residents of deprived areas.

Facilitators will deliver a 'Wellbeing through the Arts' programme for adult service users in recovery from addiction. Participants will use the arts experience to support and promote recovery.

€6,732.00

Sensory Toys

Autistic children and adults, age friendly.

Specialised selection of sensory toys/equipment for nine library branches designed to offer support to children and adults with learning difficulties, disabilities, or more significant needs.

€5,085.72

Touch Type Read & Spell Licences

National and Post-primary schools, Youthreach and other networks.

One thousand TTRS licences for two years which assist children with low literacy levels, learning difficulties including dyslexia and dyspraxia.

€6,190.14

Total:

€27,888.06