Commissioner attends Cathaoirleach Reception for Garda Centenary
Cathaoirleach of Cavan County Council, Cllr John Paul Feeley welcomed Garda Commissioner Drew Harris to Courthouse Cavan on Monday for a Cathaoirleach's Reception to commemorate the centenary of the foundation of An Garda Síochána.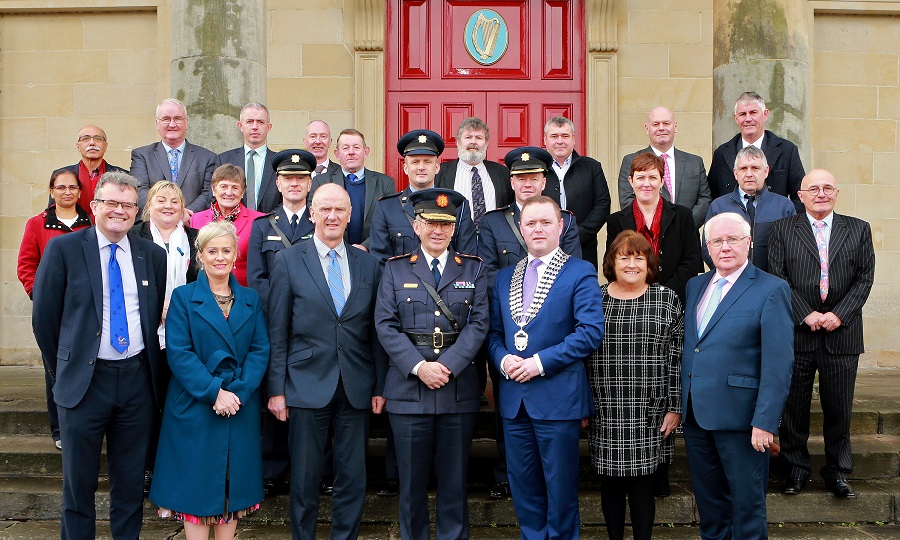 Commissioner Harris was joined by senior officers including current Cavan Monaghan Division Chief Superintendent Alan McGovern, Chief Superintendent Padraic Jones, and Inspector Declan McGarvey.
Welcoming Commissioner Harris and his Garda colleagues, Cllr Feeley said, "In proposing this Reception we did not expect that the Commissioner would come to receive the presentation on behalf of the Gardaí. We are very honoured that he has come today to join his colleagues in the region".
"Today, and in proposing the holding of the Civic Reception, I want to focus on the ordinary, the day-to-day work, supporting victims, meeting older and vulnerable members of our community, the quiet presence and reassurance, the exercise of discretion, the community activity undertaken by Gardaí throughout our county working with young people.
"I want to acknowledge that quiet dignified service, which has done so much to build up communities, to divert people off the wrong road, to give people a sense of reassurance in times of difficulty.
"Today, in celebrating 100 years of An Garda Síochána, we say thank you for that quiet, unassuming service," said Cllr Feeley.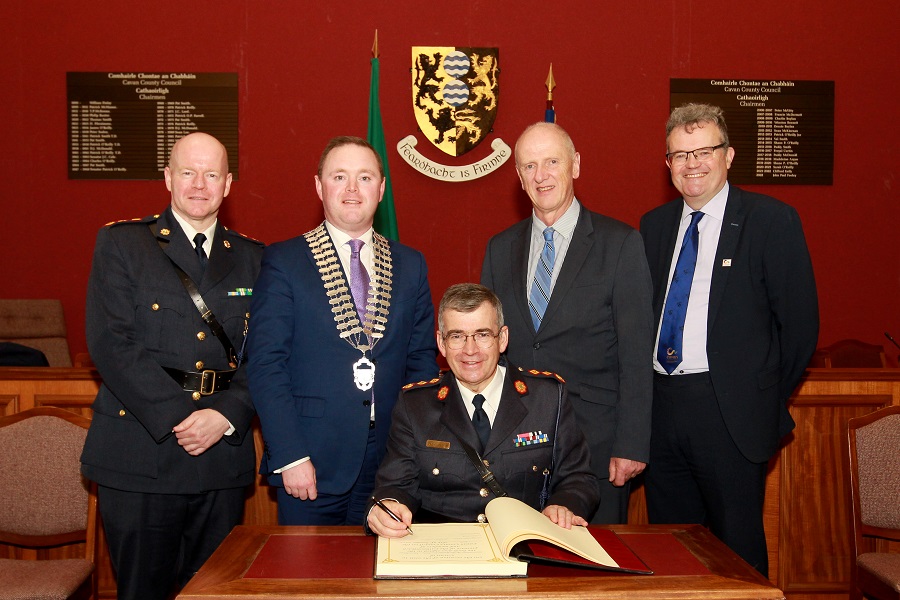 Commissioner Harris was presented with paintings by local artists Khalid Paracha and Michelle Harton by the Cathaoirleach and Chief Executive, Tommy Ryan.