Emergency Road Closure, L7004 Lismeen
Notice is hereby given that Cavan County Council needs to close to public traffic, the road described hereunder for a period of six days, for a full closure, on Wednesday, 31 August to Thursday, 8 September between the hours of 8am and 6pm (Monday-Friday) for the purpose of road works.
Roads Closed:
L7004 from its junction with the L7005 to the junction with the L7050
Alternative Routes
Northbound Traffic: From Lishenry junction divert via L7005 to junction with L7006, via L7006 to junction with the L7004.
Southbound Traffic: From junction of L7004 and L7050, divert via L7050 to junction with R196, via R196 to junction with the L3029 (Ballyjamesduff Town).
Local access will be accommodated where possible. Diversions will be signposted for the duration of the works.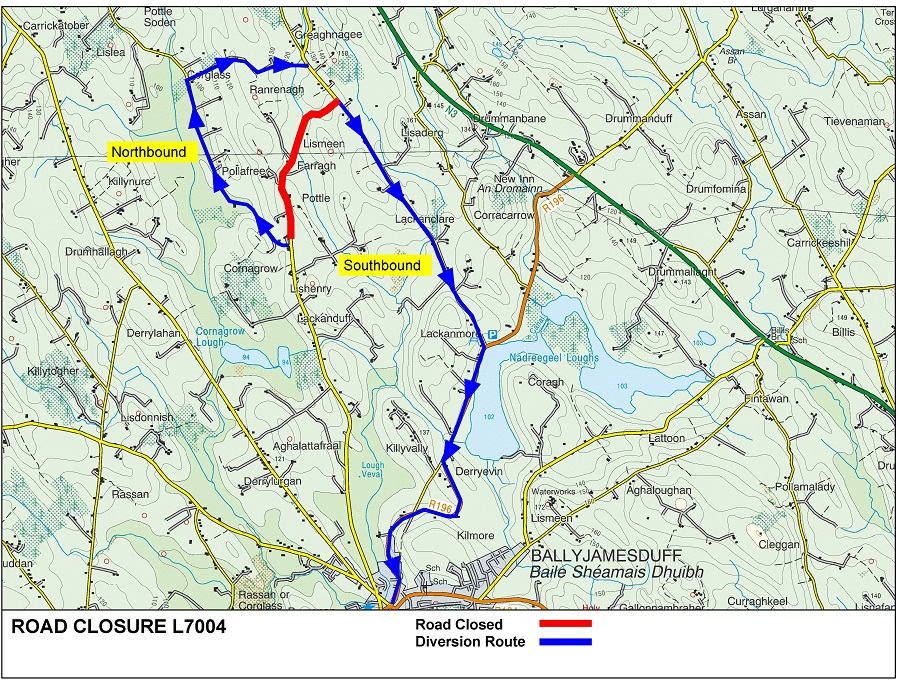 Mr. Paddy Connaughton
Director of Service