Death of Councillor Sean Smith
All at Cavan County Council are deeply saddened by news of the death of sitting Councillor and former Cathaoirleach, Sean Smith. Cllr Smith was first elected to Cavan County Council in 1979, representing the Belturbet Electoral Area, and continued to represent the people of Cavan with distinction for 43 years, winning re-election on seven occasions.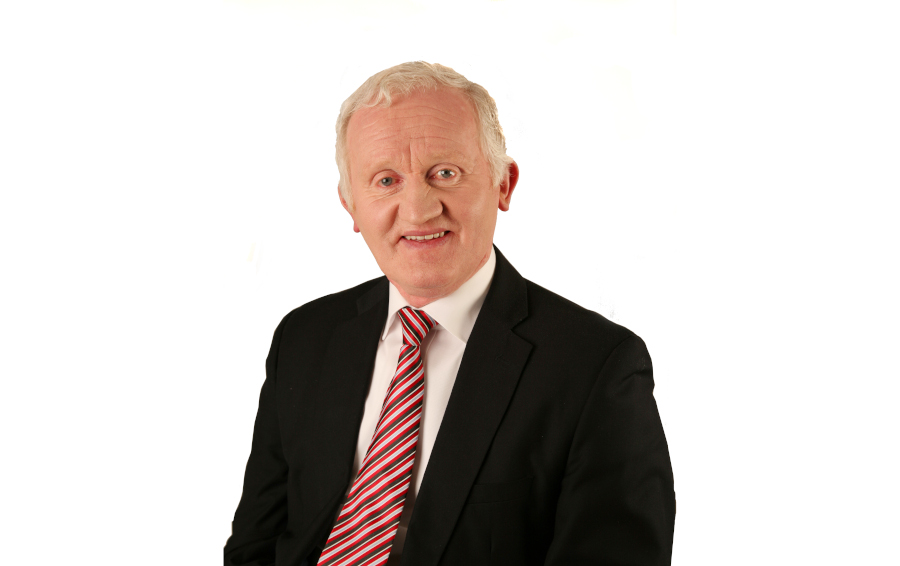 A member of the Fianna Fáil party, Cllr Smith held the position of Cathaoirleach of Cavan County Council from 1989 - '90 and again from 2003 - '04, was member of many committees, including the board of Cavan Monaghan ETB, and was the sitting Chair of the Transportation, Infrastructure, and Emergency Services Strategic Policy Committee (SPC).
Cathaoirleach of Cavan County Council, Cllr John Paul Feeley, led the tributes to Cllr Smith, stating, "I am very sorry to hear the of the death of Councillor Sean Smith. He has borne his long illness stoically, continuing his dedicated service on Cavan County Council, most recently joining the Corporate Policy Group Meeting on Thursday, 5th January and the Monthly Meeting on Monday, 9th January on-line".
"I have known Sean all of my life, my own father having served on the Council with him from 1985. I always valued and respected his wise judgement, clear thinking, insight and practical approach. I offer my sincere condolences to Ann, Emer, Áine, Killian and Conor, their spouses and fiancée, his grandchildren, of whom he was especially proud, and wider family, his brothers and sister, especially his brother, Deputy Brendan," added Cllr Feeley. (View full statement by Cathaoirleach)
Chief Executive of Cavan County Council, Mr Tommy Ryan, said "I am saddened to hear of the death of Cllr Sean Smith. In my time at Cavan County Council, I have been struck by Sean's commitment, compassion, and genial nature, matched only by his determination to always do what was best for his community and his county".
"His record of 43 years' service on Cavan County Council is testament to the high regard in which he was held locally. On behalf of the management and staff of Cavan County Council, I offer my deepest condolences to his wife Ann, daughters Eimear and Áine, sons Conor and Kilian, brothers and sister, and his extended family and many friends," added Mr Ryan.
Ar dheis Dé go raibh a anam dílis.